The quality of teak furniture is undeniable. Teak wood is not only sturdy, but also durable for decades. If you are interested in teak wood furniture, Indonesia is the best choice because Indonesia is one of the largest teak producers in the world.
Teakwood Wood Furniture in Indonesia
As a matter of fact, Indonesia is rich in trees and offers an abundance of wood products. The wood obtained is processed by craftsmen into various forms of handicrafts and household utensils. One of the most commonly used wood products is teak.
Many people love teak wood furniture from Indonesia. Not only in Indonesia, but people all over the world also love it. In fact, teak furniture can live up to 70 years.
Several regions in Indonesia are known for producing quality teak furniture. Such as Central Java, East Java, South Sulawesi, and Southeast Sulawesi. Each area has its own unique patterns and characteristics.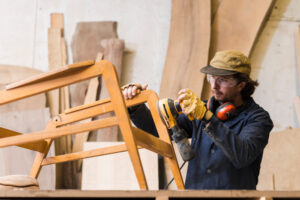 How to Choose High Quality Teak Wood in Indonesia?
Below, there are some important points when it comes to choosing the teak wood. 
The first way, you need to make sure that the teak wood supplier used is old. The older the teak wood is, the more durable and stable the furniture.
The second point you should pay attention to is the shape of the wood. A symmetrical shape of the wood will provide a solid surface that will not break easily.
Also, pay attention to whether your teak furniture has small pores. If you find pores, even if they are small, this indicates that the wood is most likely porous. This can be a loophole for termites to enter your furniture.
Moreover, high-quality teak has no more than 3% sapwood. Therefore, be wise when choosing and buying teak wood furniture in Indonesia.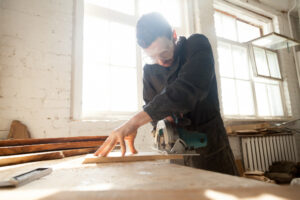 Buying Teak Wood Furniture in Indonesia
If you want to buy teak wood furniture in Indonesia, make sure that you comply with the import regulations. Do not forget to pay attention to the following points:
Thirdly, due to the strict regulations on exporting and importing wood, you will need a special permit (lartas) to import teak wood furniture from Indonesia. 
For example, here is the HS Code of wooden furniture. In the Post border section, you can see that it requires a forestry permit from the Ministry of Trade of Indonesia.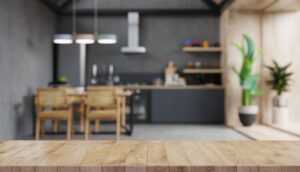 What If I Do Not Meet Any of The Above Requirements?