To satisfy the market needs, managing the distribution of goods is an essential point to consider. Therefore, it is useful to look into the management system first. Furthermore, the supply of the goods can run effectively. So what is supply chain management?
What is Supply Chain Management?
Supply chain management is a set of activities required to plan, control, and execute product flows. This includes buying raw materials, the production processes to end-users, most efficient and cost-effectively.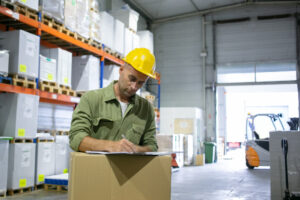 Objectives of Supply Chain Management
The main aim of supply chain management is to manage and coordinate supply and demand effectively. In this way, they can manage effectively problems that may arise in supply chain management.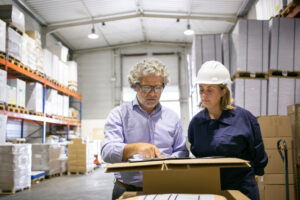 Supply Chain Management Process
Usually, there are several processes in supply chain management. Such as:
The first is management planning. In the planning phase, there are several things to consider. Starts from forecasting consumer demand, purchase planning, production planning, work scheduling, to transportation.
Specifically, forecasting consumer demand happens so that sellers can determine the type and number of products that need to be produced in a period. Therefore, these are important to ensure that producing and selling goods are in line with consumer demand.
After knowing the type and quantity of goods, it is now time to buy these items. Procurement is the purchase of goods at the best price, in the exact quantity, and at the right time.
During the procurement process, usually it involves several steps. Such as submitting purchase requests, submitting appraisals, approving purchases, and placing orders with vendors. The administration reviews and recording what is to be purchased and then forwarding this to the purchasing manager.
Then, the production process is turning all raw materials into finished products. This process usually involves not only human labor, but also machines.
4. Management of The Warehouse
After completing the production of the goods, they will store the goods in the warehouse. Warehouse management comprises placing (receiving) and retrieving (shipping) goods, picking and packing, cross-docking, and inventory.
Last, they pick the ordered goods from the warehouse and packed, the next step is to ship them to the customer. Courier and transportation will ship the goods immediately.