At first glance, many think that logistics and supply chain are the same thing. However, upon closer inspection, there are differences between the two terms. Therefore, this article discusses the similarities between logistics and supply chain.
First of all, logistics is the process of goods distribution. Starts from distribution, warehousing to maintenance and removal of goods.
Thus, logistics plays a role in meeting customer needs as part of a company's operations. 
Without good logistics management, the satisfaction of consumer needs for an item can be hindered.
If the delivery of goods is hampered, then the purpose of the business will also be affected. As a result, consumer confidence in the company will decrease.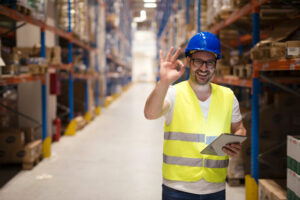 Meanwhile, supply chain is a series of networks that connect a company with several other organizations or companies. In this case, the network is based on the principle of cooperation for mutual benefit.
Therefore, the supply chain plays a role in broad spectrum. It controls and regulates the flow of raw materials from suppliers to the production stage. 
Also, it ensures the packaging or packing and onward distribution to consumers.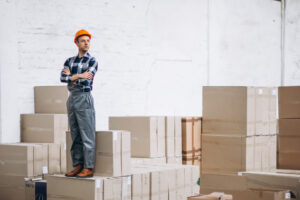 Similarities between Logistics and Supply Chain
Basically, both logistics and supply chain play the same important role. Which is for distribution of goods.
Moreover, both of them also have the same objective. It is to ensure that the product or the goods reach the hands of the consumers.
Besides that, It is also to improve the efficiency and effectiveness in the management of the goods.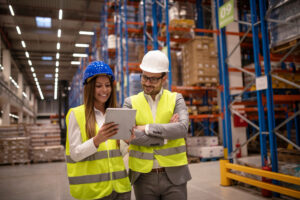 Differences between Logistics and Supply Chain
Although both are related to the distribution of goods, there are differences from different aspects. Such as :
First, the responsibilities of supply chain includes all logistics activities and other activities. Such as purchasing, procurement, production capacity planning, supply planning, and demand planning.
Meanwhile, logistics includes several activities. For instance, from warehousing, distribution of goods, transportation of goods and management of customer orders.
Secondly, supply chain focuses on the flow of distribution to make the production and procurement of goods run more smoothly.
On the other hand, logistics focus is on strategy and coordination between marketing and production.
Third, the scope of supply chain encompasses all aspects. For example, the procurement of raw materials to the production of goods and their distribution to consumers.
The field of logistics itself is part of the supply chain, nevertheless. This is because logistics refers to the movement of goods within the company.
In fact, logistics use a warehouse management system. Which includes warehouse management, transportation planning, and management of incoming and outgoing goods.
Meanwhile, the supply chain covers a wide area. So the information system does not only refer to warehouse management.