In recent years, konjac, also known as porang in Indonesia, has become a trend in the culinary world. Processed products such as shirataki noodles, shirataki rice, and konnyaku are consumed by many people around the world because they contain few calories. As Indonesia realized this potential, it also started to export a lot of porang around the world.
Porang, whish also known as konjac, is a tuber native to Indonesia. In recent years, the popularity of porang or konjac has increased. The reason for this is that the amount of nutrients it contains is very healthy.
Porang has significally low in carbohydrates and sugar compared to rice. Therefore, it is often an alternative for people who want to diet or for people with diabetes.
There are several well-known porang processed products. These include konnyaku, shirataki noodles, shirataki rice, and many more. This makes Porang product one of the products that increase their exports. One of them is in Indonesia.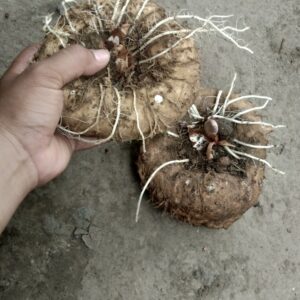 Porang / Konjac Export in Indonesia
According to the Indonesian Ministry of Trade, porang exports have been steadily increasing over the past five years. From 2016 to 2020, its exports increased up to 40.19 percent.
In January-February 2021, porang exports amounted to 1.52 million tons. This is an increase of 160.72 percent compared to the same period last year.
One of the largest export destinations of porang in 2020 is China (US$13.2 million). Moreover, Indonesia also exported Porang to Thailand worth 2.7 million US dollars, Malaysia (1.45 million US dollars), Vietnam (732 thousand US dollars) and the Netherlands (439 thousand US dollars).
In addition to these five countries, Indonesia also exports to several other countries including Australia, Taiwan, Russia, Singapore, Cambodia, South Korea, Japan and Canada.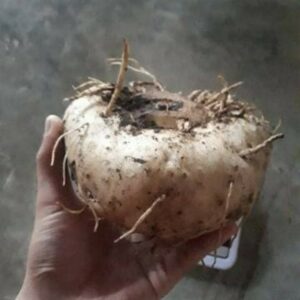 How to Buy Porang / Konjac from Indonesia?
If you want to buy porang / konjac, there are two options you can choose. 
First, If you already have a company in Indonesia, you can export Porang / konjac by yourself. Make sure to also handle all the permits, taxes, duty, shipment, and payments. 
What if you do not have all those mentioned before?
2. Through a Local Third Party
Second option, using a local third party such as broker or importer of record service will be beneficial. You do not have to own a company, handle all the administration, to finding a trustworthy porang / konjac supplier.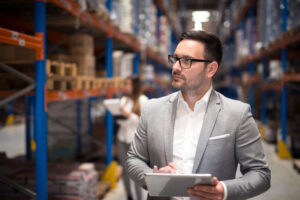 Buy Konjac Through Kickrate
If you want to buy porang/konjac from Indonesia through Kickrate, there are several steps to note below.
1. Send Your LOI and Company Profile
Initially, you can send us the LOI (Letter of Intent) and Your company profile. Inside LOI, state the details of the product you need.
2. Receive Quotation and FCO
As soon as you send us your company profile and LOI, we will review and contact you soon whether we approve it or not. Then, we will send FCO (Full Corporate Offer) and Quotation.
3. Sign a Statement Letter
If you agree with the FCO and quotation, we will process the statement letter soon.
After sign the statement letter, Kickrate will start to find the most suitable supplier of your needs. You can also check the sample to make sure it suits your requirements.
5. Arrange the Invoice and Contract
In case you agree with the sample, we will arrange the contract and estimate the cost inside the invoice.
After we verify your payment, we can also deliver the goods safely to your destination.