The evolution of all aspects from year to year makes it necessary for everything to be fast and practical. So too in the world of logistics and Supply Chain. To meet this rapid need, the term "Last Mile Delivery" became popular for the delivery of goods. Including in Indonesia
What is Last Mile Delivery?
Last mile delivery is basically a new distribution network that focuses on delivering products without relying on third-party providers.
Moreover, it is a set of distribution networks where a retailer does not choose to use third-party delivery services. In this case, the retailer sends packages directly to consumers' homes.
Originally, last mile delivery was the core product of postal and courier service companies. However, in recent years, the delivery of letters (documents) has decreased.
At the same time, the number of shipments as parcels (packages) has skyrocketed. This circumstance has prompted all logistics companies to enter the last-mile delivery service.
In this type of shipment flow, transparency and efficiency are felt by both parties, the business entity, the delivery service, and the customer himself.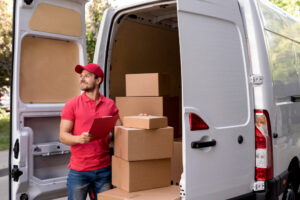 Benefits of Last Mile Delivery Service
Furthermore, last mile delivery may benefit you with several advantages below.
1. Real-Time Tracking System
Nowadays, maintains customer confidence is the first priority. Therefore, a real time tracking system can guarantee that. Because, the customer will know the delivery details of the ordered product.
Moreover, the customer can also estimate when the product will arrive. So, the presence of this tracking application is for real-time tracking.
As stated before, speed of the service is necessary. Especially the faster delivery of the products to the consumers, the more satisfy customer will. Thereby, customer will not hesitate to use your service again.
3. Efficient Problem Handling
For some businesses, it is possible to have sudden and unexpected problems. Such as a sudden increase in orders. It can affect the customer negatively.
With the last mile delivery network, the supply of sudden spikes in orders will be easy to handle as it can be efficient and responsive to customer orders.
Even though the execution will require a little extra cost and time, it will be easier for businessmen to maximize the orders and benefit from the transactions that occur.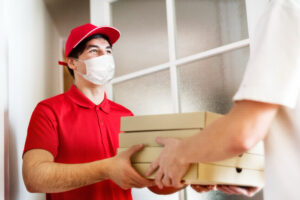 Last Mile Delivery Service in Indonesia
If you are using the services of importer of record and broker, you may also be paying for transportation to your destination. However, can you guarantee that the goods will be delivered safely and on time as per the agreement?
With Kickrate's last mile delivery service, you do not have to worry about that. We offer a transparent and integrated IT-based platform, where you can monitor your goods until they finally arrive at their destination.