Definitely, every business owner wants to make a profit. For instance, maximizing the distribution of goods and products. However, this requires careful planning in terms of the supply chain. So what is a supply chain? And how is the process Indonesia?
A supply chain is a means of connecting suppliers and companies in the production of goods. Then, the goods are distributed to the final buyers. It naturally involves several parties in supply chain activities to ensure continuity.
In order for the distribution of goods to proceed optimally, careful design and planning are required. Therefore, it requires supply chain management to achieve the desired results.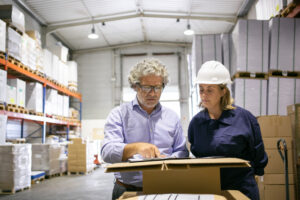 Parties Involved in The Supply Chain
Nevertheless, the system cannot work alone. Thus, an optimal system, several parties must work together, such as :
First, there is a factory/manufacturer. They are specifically producing raw materials from suppliers. After that, they process it into finished goods.
Second, there is also the vendor or also called a broker. Here, the broker usually works as the third party between producers and consumers. They simultaneously help with some activities.
Besides that, there is also a warehouse/storage. In fact, not all factories have sufficient warehouses. Hence, a warehousing system such as PLB in Indonesia is very useful.
4. Shipment/ Transportation
Of course, the delivery of the finished goods requires transportations. Thus, choosing the right one is very important. Because the safety of the produced goods is the top priority. Moreover, the risk of loss is higher if there is no insurance.
Then, the distributor also plays a part in the system. Furthermore, they help to deliver the goods to the retailer/end consumer.
The last one is the retailer or the consumer. If you want to deliver your product directly to the end consumer, usually use door-to-door service or last-mile delivery.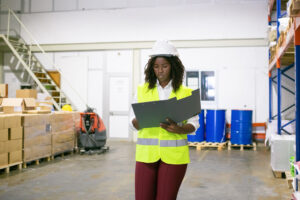 Processes of Supply Chain
Accordingly, the supply chain process goes through several stages, as follows.
1. Delivery of Raw Materials
First, the Supplier delivers the raw material to the factory.
2. Production of Raw Materials
Second, the factory or manufacturer will process raw materials from the supplier into a finished goods.
3. Storage of Finished Products
After the product is finished, they store it in an available warehouse.
4. Delivery to Distributors
Then, they send the finished product to distributors for distribution to retailers or end-users.