Do you export or import goods to Indonesia and other countries?. If so, what if something goes wrong when shipping your products? You need to make sure that you have your products well protected. Therefore, knowing about Import Insurance can benefit you in the long run.
Indonesia's Import Export Insurance Policy
The Ministry of Trade (Kemendag) has issued a regulation on Permendag Order No. 40 of 2020 on the Regulations on the Use of National Sea Transportation and National Insurance for the Export and Import of Certain Goods. As a result, This requires exporters of coal and CPO and importers of rice and government-procured goods to use maritime transportation and national insurance.
However, this requirement only applies to the use of marine transportation with a capacity up to 15,000 dead weight tonnage (dwt). Meanwhile, the implementation of the national marine transportation policy has started from May 1, 2020.
Thus, all exporters and importers of the above commodities are required to report export-import conversion through INATRADE. In addition, it is mandatory to provide cost and freight data as well as insurance policies in the Export Declaration of Goods (PEB) or Goods Import Declaration (PIB).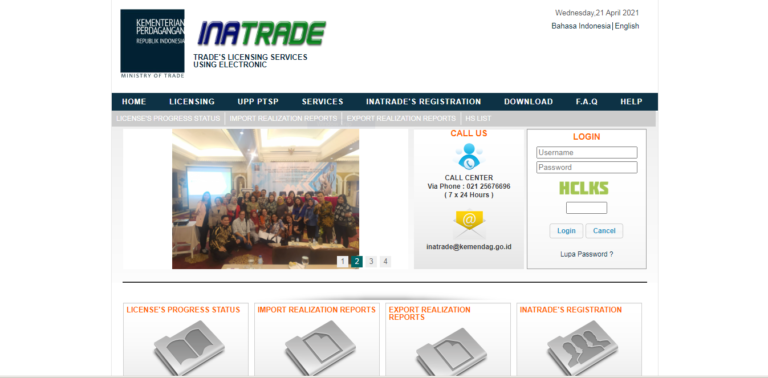 Types of Import Insurance in Indonesia
There are several types of Import Insurance to import goods to Indonesia below :
This type of cargo insurance protects the goods from damage, theft or other losses that may occur in the cargo during the voyage.
2. Export Credit Insurance
It provides protection if your foreign customer fails to make payments for goods. This is important if for some reason the buyer is unable to fulfill their side of the agreement.
3. Workers Compensation Insurance
Worker Compensation Insurance covers the medical expenses of your employees who suffer from accident while working.
4. Commercial Property Insurance
Commercial Property Insurance protects property used for business purposes – a retail store or warehouse. Such as include damage caused by natural forces, theft or vandalism.
5. Commercial General Liability
Commercial General Liability Insurance protects you from third-party claims for bodily injury and property damage.
6. Political Risk Insurance
This one covers risks resulting from political instability such as war, upheaval, or riots that can cause damage.
7. International product liability
International product liability occurs when an item you send to the destination does not meet local legal requirements or proves to be defective. However, this only applies if you have carried out all due diligence.
8. Currency Conversion Insurance
Based on its name, this form of insurance reduces losses that may occur due to the negative effects of currency fluctuations.
9. Commercial Umbrella Insurance
Commercial umbrella insurance protects you from having to pay for your own legal expenses. Besides that, it also covers the damages beyond what your primary insurance covers. This can happen in various cases of accidents or lawsuits that leave you more compensated.
Why Do You Need an Insurance to Import to Indonesia?
There is always the possibility that something bad can happen when you import goods to Indonesia. For example, your goods could be lost or damaged in transit, an employee or third party could be injured while transporting your products.
As the owner, you are fully responsible for these matters above. You will be responsible for the cost needed. If you have to pay for these types of expenses yourself, there is a chance that your business could run into financial difficulties.
However, if you have import insurance, you won't have to pay for the costs mentioned above. Besides that, there are also protections to ensure that your business is compliant with the law. In most countries, insurance is required by law for importers and exporters. So if you're not properly insured, you could face heavy loss.
In the end, insurance will benefit you in the long run. You can consider finding a trusted insurance agent to cover your needs, or you can consult us here. Our team have professionals in dealing with import to Indonesia who would be happy to help you. Or you can click here to access our export import platform.