Like all countries, Indonesia requires various goods to be imported into the country. As a matter of fact, Indonesian Government controls all the goods, whether it is import or export. However, you can not import all goods to Indonesia because of some restriction and prohibitation. In Indonesia, the restriction and prohibition of these goods is called LARTAS.
LARTAS (Larangan dan Pembatasan) stands for prohibitions and restrictions. By its name, it is definitely the regulation for importing and exporting goods in Indonesia. Importer must attach several additional documents if there are goods that in the Lartas lists in the first place.
Who issued LARTAS to Import to Indonesia?
In Indonesia, there are several agencies and ministries that issue Import restriction and prohibition (Lartas). In fact, items subject to Lartas regulations must first be reported to the relevant agency. The list of competent agencies and ministries is as follows.
Fish Quarantine and Inspection Agency
Animal Quarantine of Indonesia Agricultural Quarantine
Plant Quarantine of Indonesia Agricultural Quarantine
Drug and Food Control Agency
Directorate General of Customs and Excise
Nuclear Energy Regulatory Board
Bank of Indonesia (Central Bank)
Ministry of Tourism and Creative Economies
Directorate General of Post and Informatics Resources and Instruments
Police of Republic of indonesia
Ministry of Living Environment
Ministry of Energy and Mineral Resources
Headquarter of indonesia National Military
Ministry of Transportation
Ministry of Marine and Fisheries
Batam Free Trade Zone Authority
Types of Lartas to import to Indonesia
Actually, there are two types of LARTAS or prohibition and Restriction when you import goods to Indonesia, such as :
Before custom release the goods, Importer should make sure that the Border lartas has completed. An example of these border lartas is the mandatory quarantine for the importation of fresh fish.
Besides Border Lartas is Post border lartas. After goods have been removed from the customs, you can fulfill the Post border Lartas.
How to get information about LARTAS?
Moreover, You need to gather information whether your goods has prohibition and restriction or not before importing goods to Indonesia. Here are the steps below :
First, visit our website here.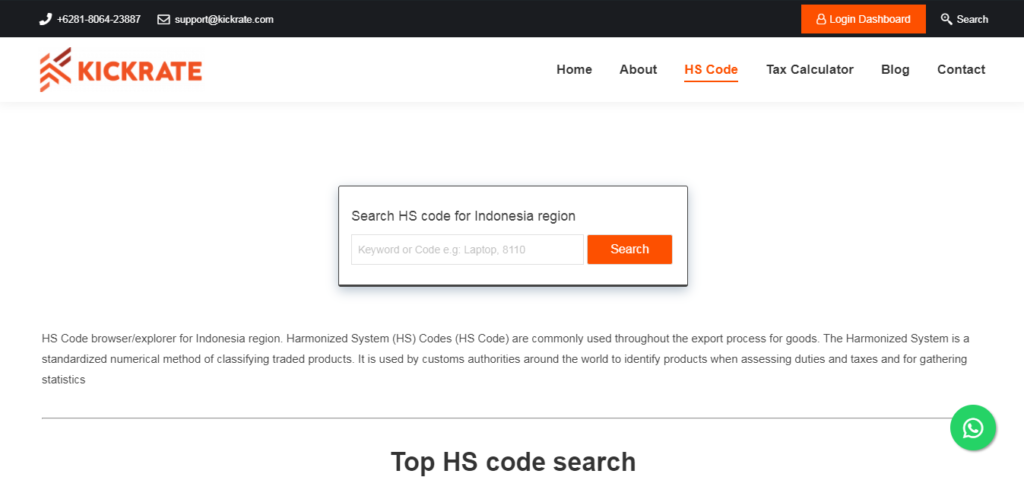 Then, insert the HS Code number for goods you want to import to Indonesia on the import search bar.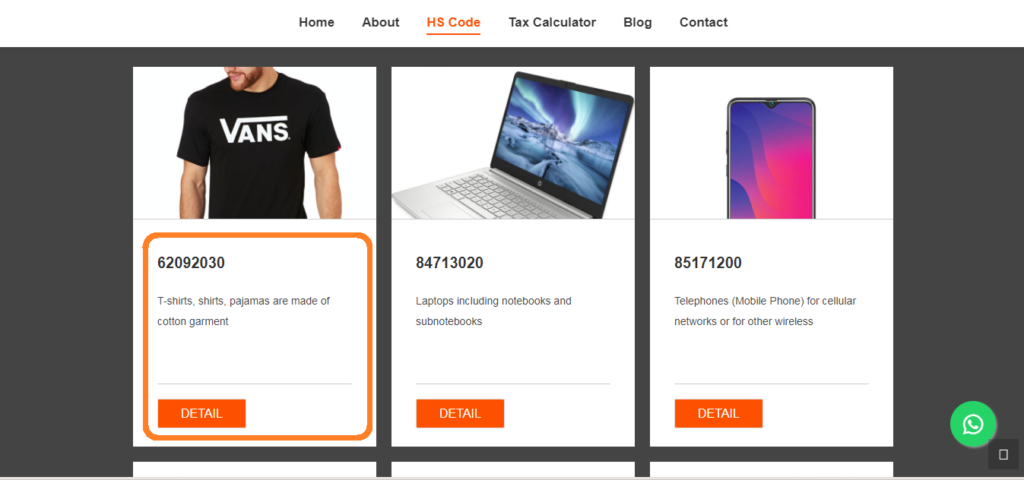 Besides typing it yourself, we provide HS Code information of the top HS Code search to make it easier.
Click on the items you need. For example, I will click on the HS Code of T-shirts, shirts, pajamas,are made of cotton garment tab.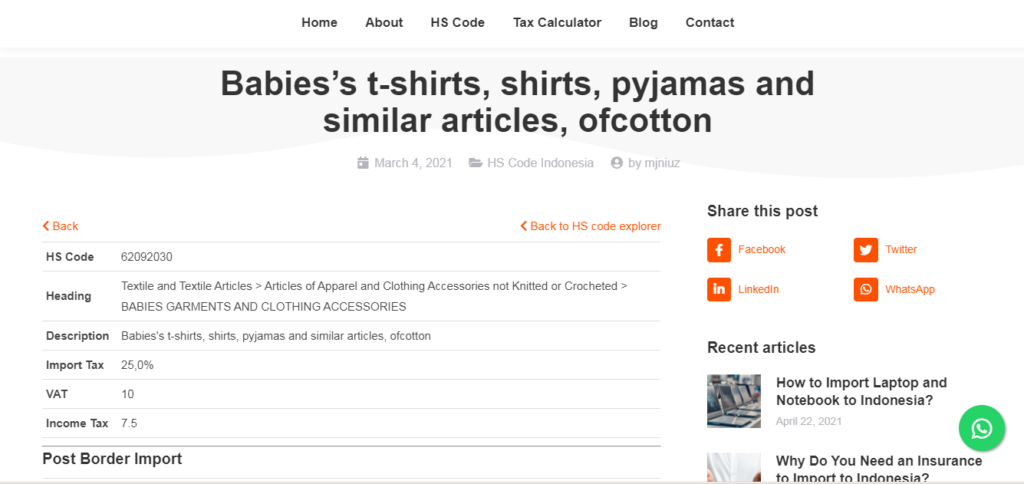 When you click the link above, It moves to pages where we can see the detail of cotton garment wardrobe HS Code and its regulations.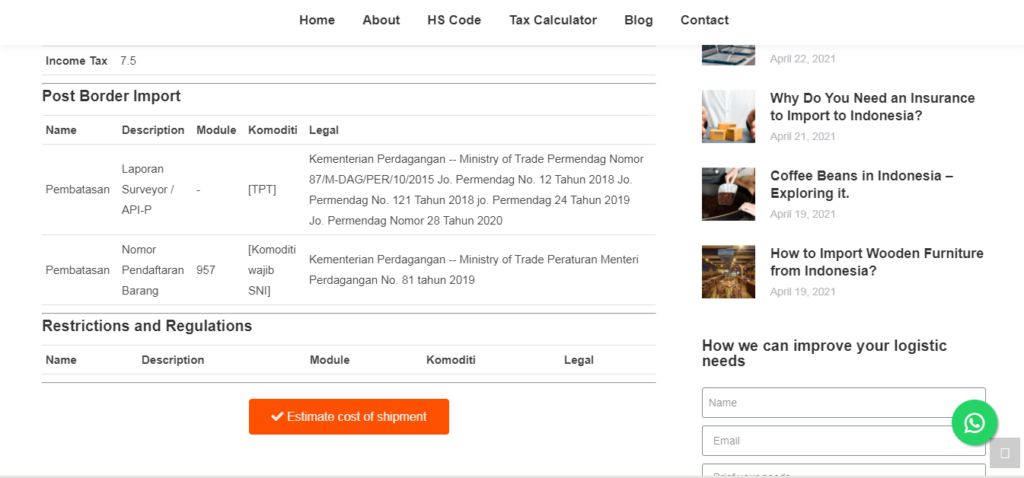 Scroll it down, see the Post Border Import section. It has two Pembatasan (Restrictions). You need to submit both documents when you want to import cotton garments. 
First is Laporan Surveyor(Surveyor's Report/API-P). You have to submit it to Ministry of Trade of Indonesia.
Second in Nomor Pendaftaran Barang (Goods Registration Number). You need to include this certificate also.
In the Post Border Import and Restriction and Regulation tabs, you can not find any detail about lartas. That means, you can import the chair without having to submit addition documents.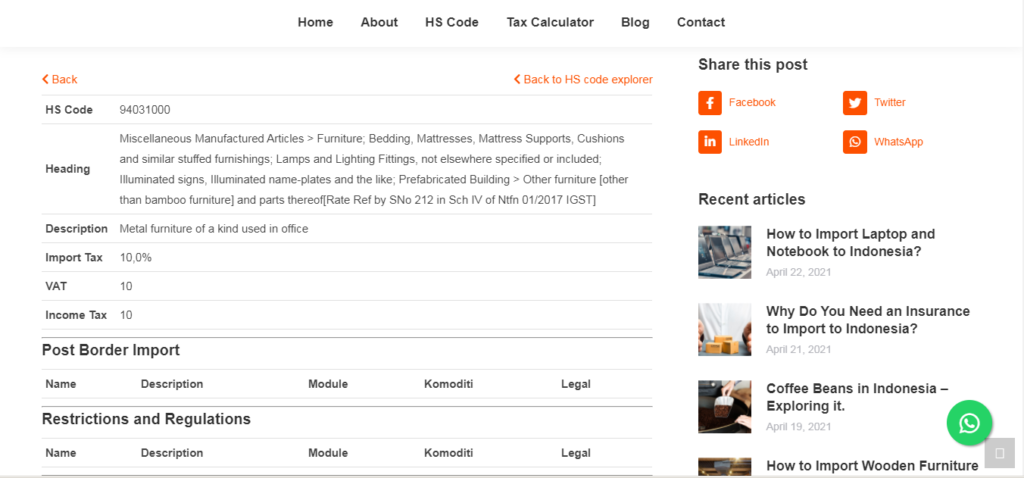 However, don't forget to check the import tax, VAT (Value Added Tax), and Income tax tab. Because You need those information for custom clearance at Indonesian customs.
How does LARTAS get implemented to import to Indonesia?
Initially, customs requires a HS code to be in the customs declaration.
Above all, DJBC has the authority to prevent Lartas affected
Then you need to file the custom clearance.
After that, the computer system will validate the HS Code. Thus, it knows whether there is a lartas or not.
If it detects a lartas, the computer will check to see the requirements. In other words, approvals needs to be present or computer will reject the document. Therefore, the customs officers will hold the goods until the approval is fulfilled.
Subsequently, If the computer approve the documents, the goods are free entering Indonesia.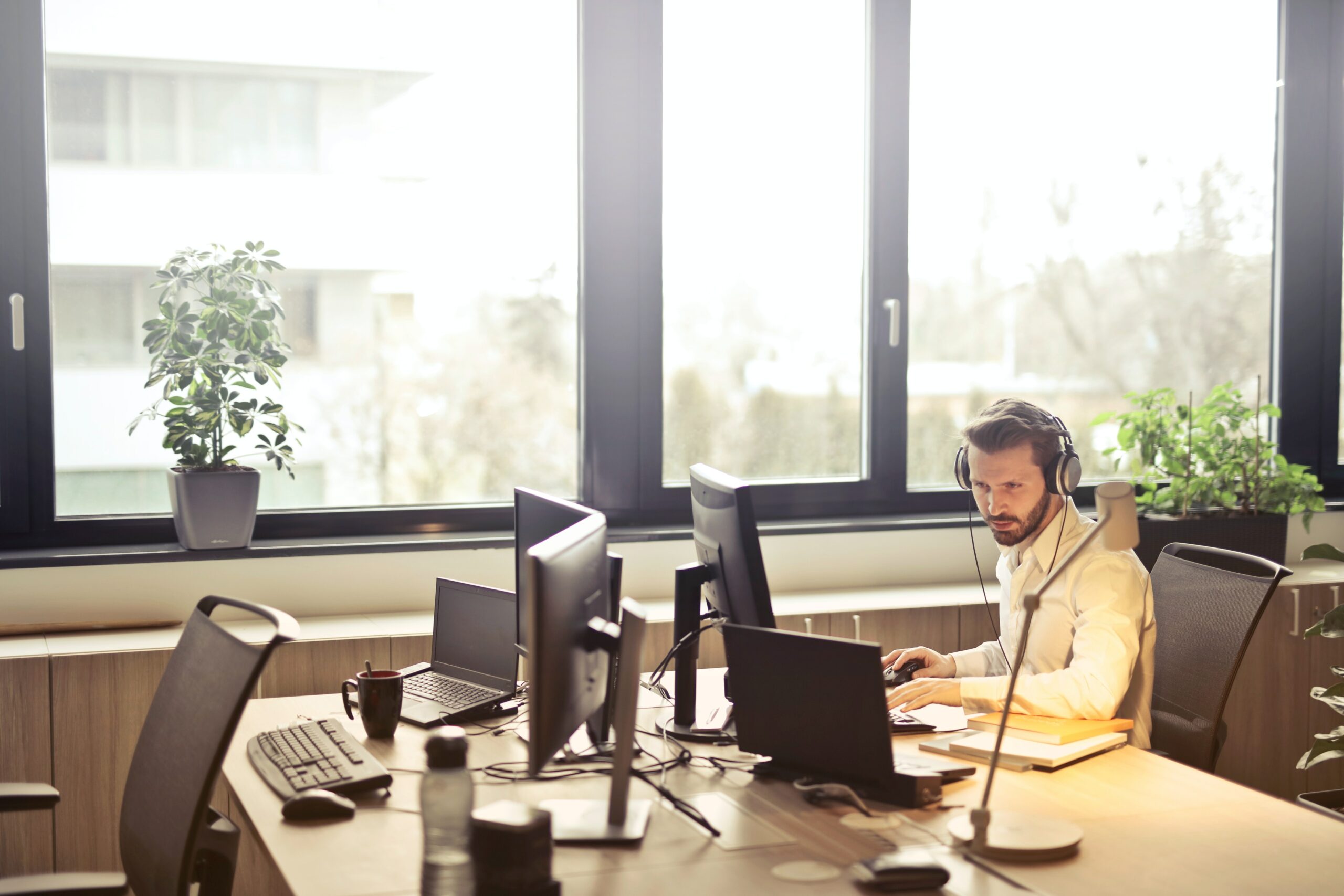 What If You Can't Get Permit of Your Goods?
There are several ways to import the goods eventhough you do not get the permit. Which are :
The first is re-exportation of goods. You can do it under certain conditions.
Or your goods will go to auction. If the proceeds from the auction exceed the value of import duties, taxes and storage, the owner of the goods will receive the rest.
Last but not least, the management of lartas requires very detailed attention so that goods can enter Indonesia smoothly. To know more details about lartas, it takes professionals third party who really understands the rules of import and export in Indonesia. One local party you can count on is kickrate. We are an Importer of Record (IoR) who provide services for those of you who want to import goods to Indonesia without having to worry about anything. Customs clearance, handling documents till restriction and prohibition rules, all the way to the safe delivery of the goods to their destination, we can handle those safely and legally.