Being a huge island country, cargo services are obviously very important in Indonesia. Especially with the pandemic, cargo services began to increase rapidly, both domestically and internationally. So what are cargo services and different types of cargo services in Indonesia?
First, cargo service are trade transportation service between regions or between cities within the country and between countries (international).
Generally, they offer service through land (trains, container trucks, etc.), sea (ships), and air (planes).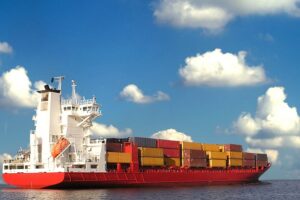 Kinds of Cargo in Indonesia
In general, there are two types of cargo in Indonesia, namely :
First, general cargo is a type of cargo that do not require any special handling during their delivery. However, they must still meet the requirements according to the security aspect.
Many of the goods belong to this type. For example, household goods, office equipment, sports equipment, garments, textiles, and many more.
Meanwhile, special cargo is handling the goods that require special handling. Most of them usually generally use air for transportation. Moreover, the goods also must meet special requirements and handling in accordance with IATA or carrier regulations.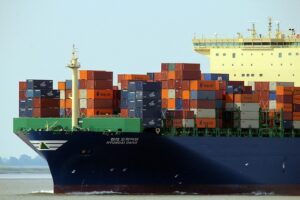 Goods Entered in Special Cargo
Specifically, goods that fall into this category are:
First, explosive goods which are goods containing explosive chemicals. Such as fireworks or ammunition.
Second, flammable goods, either in the form of solid or liquid gasses. For instance,  oxygen and acids.
Third, there is also materials that can cause rust, such as mercury and acids.
Fourth, materials that may contain irritants or stimulate other items. Such as alcohol, gas and spirits.
Fifth, items containing magnetic elements, such as stoves and speakers.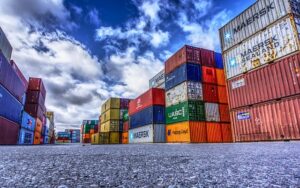 Sixth, articles which are flammable on reaction with O2, e.g. bleaches, nitrates, peroxides.
Seventh, any goods that have bigger risk to break is belong to the special cargo. For instance, porcelain and glass.
Eighth, any toxic goods that require regulatory approval to transport, such as cyanide and arsenic.
9. Radio Active Materials
Ninth, materials containing radioactive should get into special cargo.
Next, valuable items containing other chemical elements. Such as precious metals, jewelry, valuable papers/documents.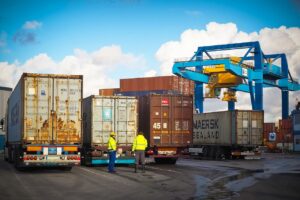 Then, goods as liquids or solids that mixed with liquids are also contained inside special cargo. Such as fresh meat, wet shrimps, foodstuffs, eggs.
Besides those above, preservatives must be present in perishable goods when they are loaded to preserve them during transport/shipment. e.g. fruit, live plants, flowers.
Also, dangerous goods which explode when wet or damp, e.g. carbide.
Live animals that transported by air, such as cows, horses, ornamental fish, monkeys, dogs, cats, birds.
Transportation of human bodies by air, whether intact bodies (cadavers), cremated/incinerated, embalmed/unembalmed.