Unexpected obstacles often arise in export and import activities. One of them is damaged goods in the cargo. To prevent this, a logistic bar is needed. What is a logistic bar? Does it benefit your shipment?.
Have you ever found your goods in messy containers due to shipment?. This is obviously very annoying in the process of buying and selling goods. With damaged goods, you will lose a large amount of money.
To prevent this from happening, you need additional security means for your cargo. One of them is the logistic bar. Then, what is a logistic bar?.
The logistic bar is one of the security tools used in containers. It is very useful to keep the back of the trailer in order. Much less, they hold the cargo against walls or other bars so that it doesn't fall off when the vehicle hits potholes or curbs. Therefore, this makes it easier to load and unload later.
Usually, logistic bars is made of iron or aluminum. At each end of the bar, there is a rubber pad to keep the bar from moving. By keeping the logistic bar from moving, the goods in the container remain orderly and safe from impact.
Aside from the logistics bar, it also has another name. Usually also referred to as cargo bar or load bar.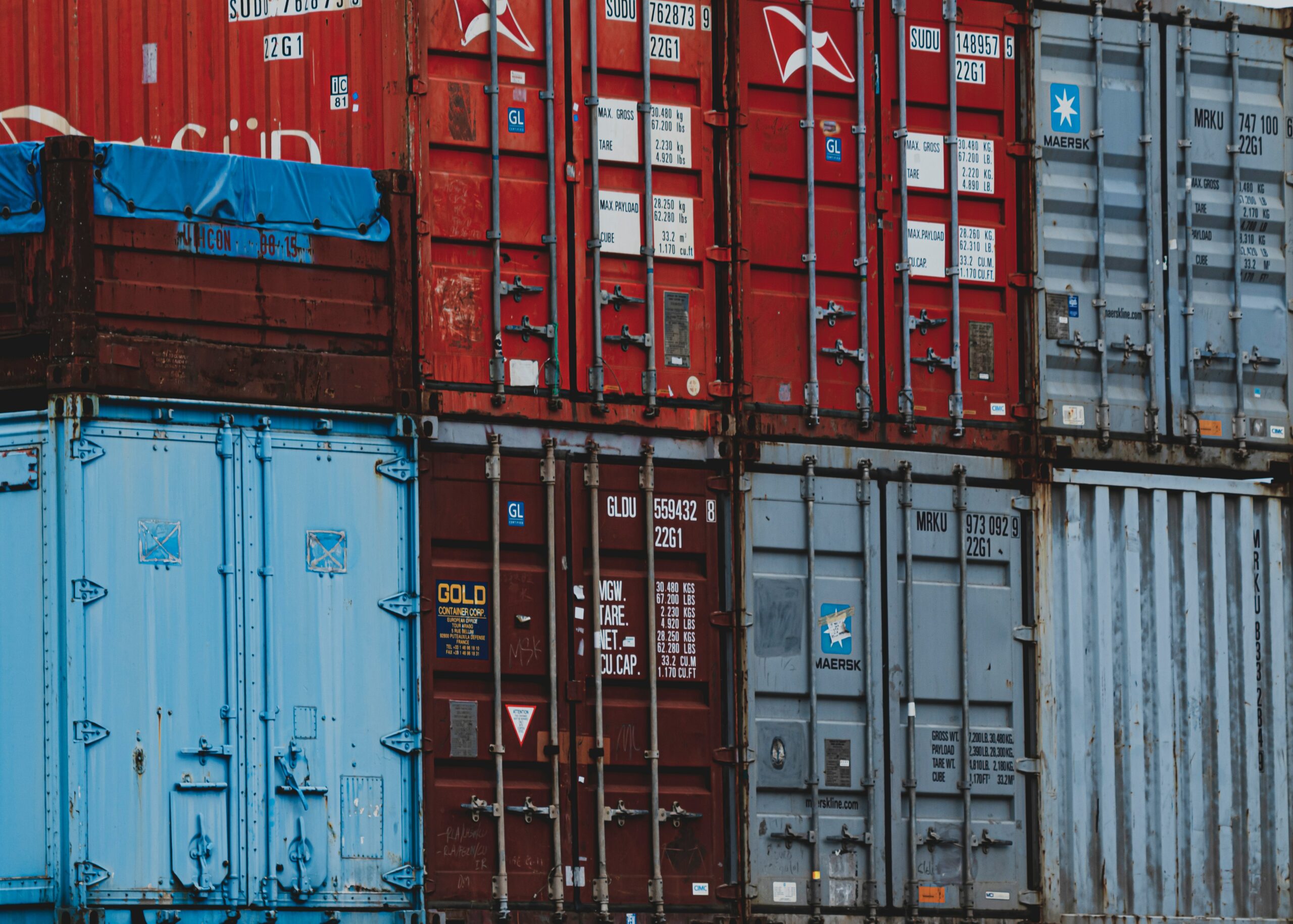 Purposes of Logistic Bars.
The purpose of a logistic bar is to protect the cargo from moving and shifting during transportation. Regardless of how big the load is, any load can shift and fall off if the driver stops quickly or makes a sharp turn. To prevent those happened, logistic bars provides bracing for the load to reduce trailer movement.
Usually, there are several types of logistic bars, namely :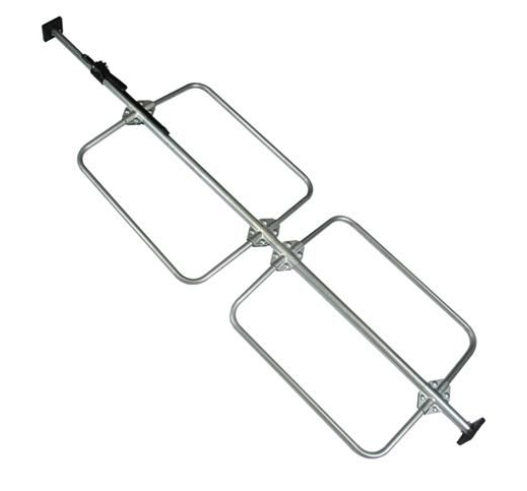 First, there is Hoops type. The hoop load bars are responsible for holding heavy boxes and other items. This reduces failure to the properly secure bolts that can bring damage for both the driver and the cargo. 
In Hoop Load Bar, there is a large metal loop attached to it. This hoop increases the coverage area of the cargo carrier and allows for more protection against cargo shifting. The stirrup can be welded or bolted, depending on your preference.
Hoop Load Bars is specifically designed for large boxes that tend to shift cargo during transport in the first place. The large rectangular shape of these bars accommodates items unlike normal cargo bars.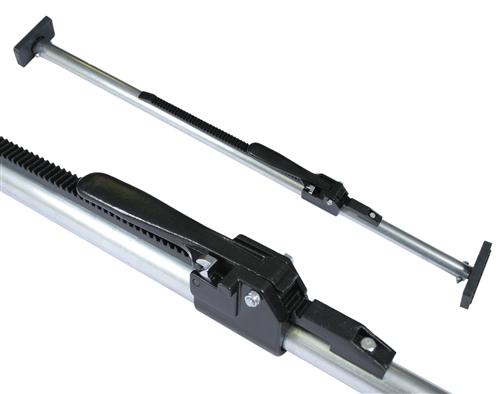 At the Load Lock Bar, each bar has a bolted rubber foot pad to the end of the bar as desired. This rubber pad is an important part of the load lock bar as it can be securely fastened to the wall of your vehicle with either end.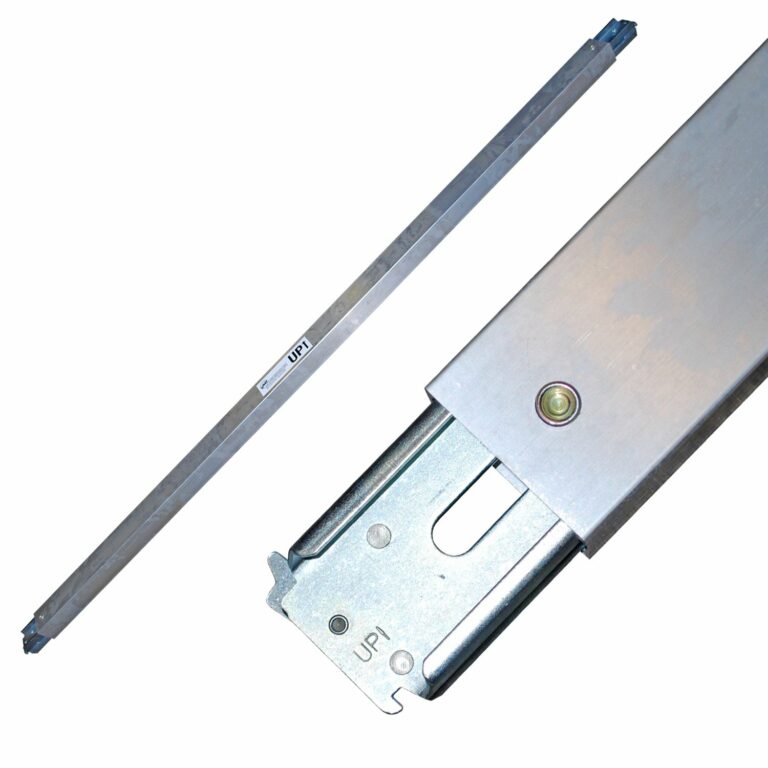 Third, E-Track Load Bars will help you maximize the space in your semi. They can be used as regular loading rails to divide loads and prevent shifting Besides those, they also create multiple levels and maximize space that is normally unusable. This makes them a versatile tool in the load securing industry.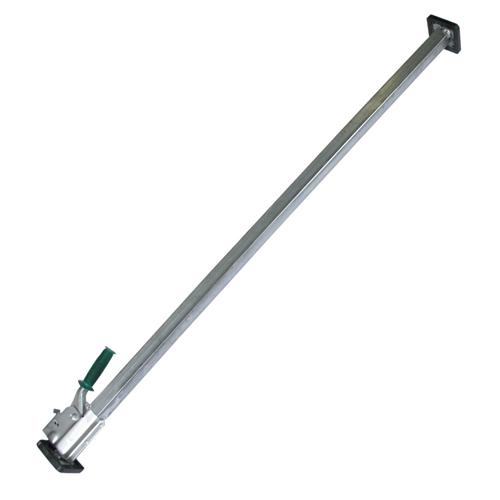 The jack load bars is slightly different from load lock bars. Both bars use pressure to stabilize against the side walls of the vehicle. But Jack Load Bars uses jack stands to apply pressure, not just as an unlocking mechanism. This gives them an advantage over standard cargo bars in this area, as the jack allows the user to secure the bar more firmly to the outside wall.
In conclusion. By installing logistic bars at your container will benefit your shipment activity a lot. Besides installing logistic bars, you can also use Kickrate services as we provide Importer of Record (IoR), warehouse, and delivery services to make your export-import activities easier.