Export or import activities require many documents. One document required in export activities is a phytosanitary certificate. So, what is the definition of phytosanitary certificate when exporting these goods in Indonesia?
What is a Phytosanitary Certificate?
The phytosanitary certificate is the document required for exporting certain goods. Usually, you will hear it on exporting plants and things related to it. Which is issued by the Plant Quarantine Institution.
By having this, it means that your plants are free from OPTK (Quarantine Plant Destruction Organisms). Besides that, that means your products have met the international SPS standards. Therefore, the plant you want to export does not risk being rejected in the destination country.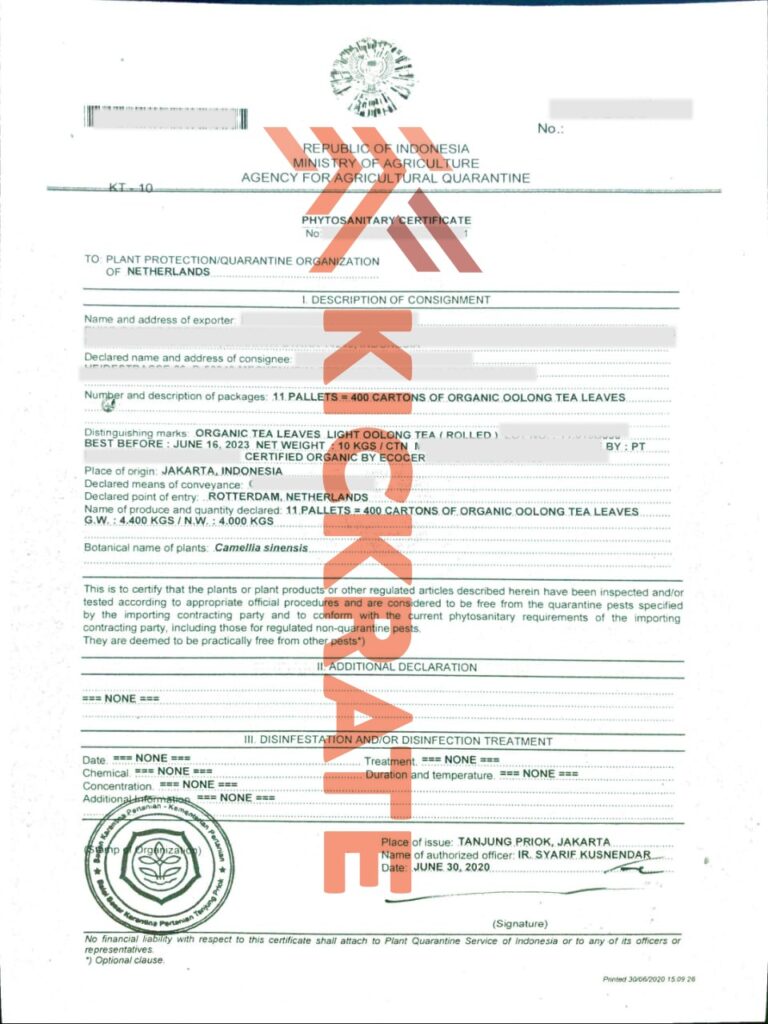 Purposes For Phytosanitary
Based on the above definition, it has the following purposes, such as:
1. Protect The Quality of Indonesian Plant Products.
First, with the phytosanitary certificate in Indonesia, the product you want to sell is protected. So that it is safe from microorganisms that can attack humans.
2. Assist Quarantine Officials.
Secondly, this is to assist the quarantine officials in inspecting your goods. If you already have a phytosanitary certificate, you can reduce the inspection time because the official will not have to inspect your goods in detail.
3. Ensure The Product's OPTK Free.
Thirdly, this is to ensure that the goods are free from any harmful microorganism. Because these microorganisms can cause harm to humans.
4. Regulate The Outflow of Plants.
Next, this is to facilitate the monitoring of plants entering and leaving Indonesia. Therefore, if something happens due to microorganisms, it will be easier for officials to track it.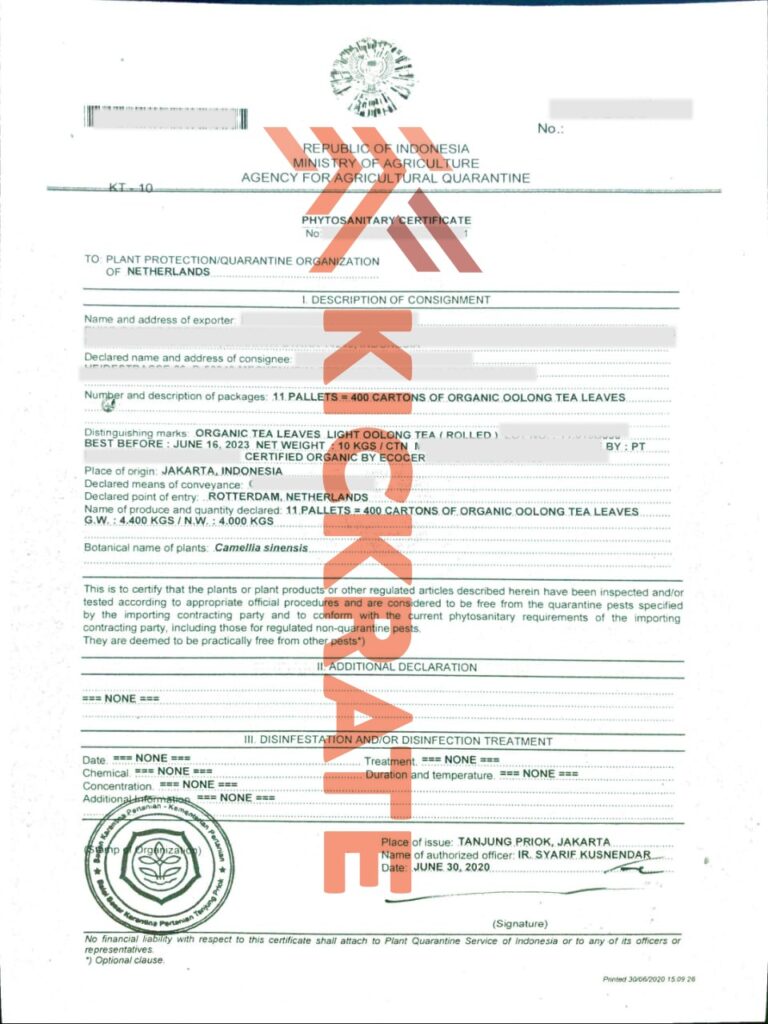 Phytosanitary Certification Object
Generally, certificate for certain objects, such as :
First, Phytosanitary certificate is useful to plant and its  parts, such as :
Seeds or plantlets (potted plants, bonsai, cuttings, seeds, tubers, roots, rhizomes, and pollen).
Live plant products (fruits, fresh vegetables, tubers, cut flowers, seeds (grains), and leaves.
Unprocessed dead plant products (tree trunks), straw, fruits, vegetables, dried flowers, rattan and cotton.
Processed dead plant products (cakes, rice, bran, plywood), boards, wooden packaging, linen bags, husks and cassava).
2. Items Related to Plants
Second, kinds of items related to plants also need phytosanitary. For example, biological control equipment, organism culture, soil, compost or other plant growth media and vectors.
Unlike the first and second point, the packing itself also need certificate. Notably, that includes Straw, husks, coir, midrib, jute, boards, and sawdust.
Since the transport carry the plants, it should also have certification. Likewise ships, planes, trains and trucks.
Coupled with some points above, all the equipments for the plants also need phytosanitary. Because any tools have the potential to spread harmful organisms to plants. For that reason, do not forget to include Containers, household appliances, hand tools, and farm tools to certification.
However, obtaining a phytosanitary certificate is not a simple task. If you need any help about import-export plants and its tools in Indonesia, feel free to contact us here.