Metal is one of the most durable materials . No wonder many household appliances use metal, such as table. Many metal tables are traded to countries including Indonesia. Then how can you import metal table to Indonesia?
Household furniture is always needed. Not only seen from the functional side, but also from the aesthetic side. Materials made of metal are one of the materials that support these two things. It is not surprising that in many countries, metal household appliances are one of the prima donnas such as tables.
Then, what is the process of importing metal tables in Indonesia like?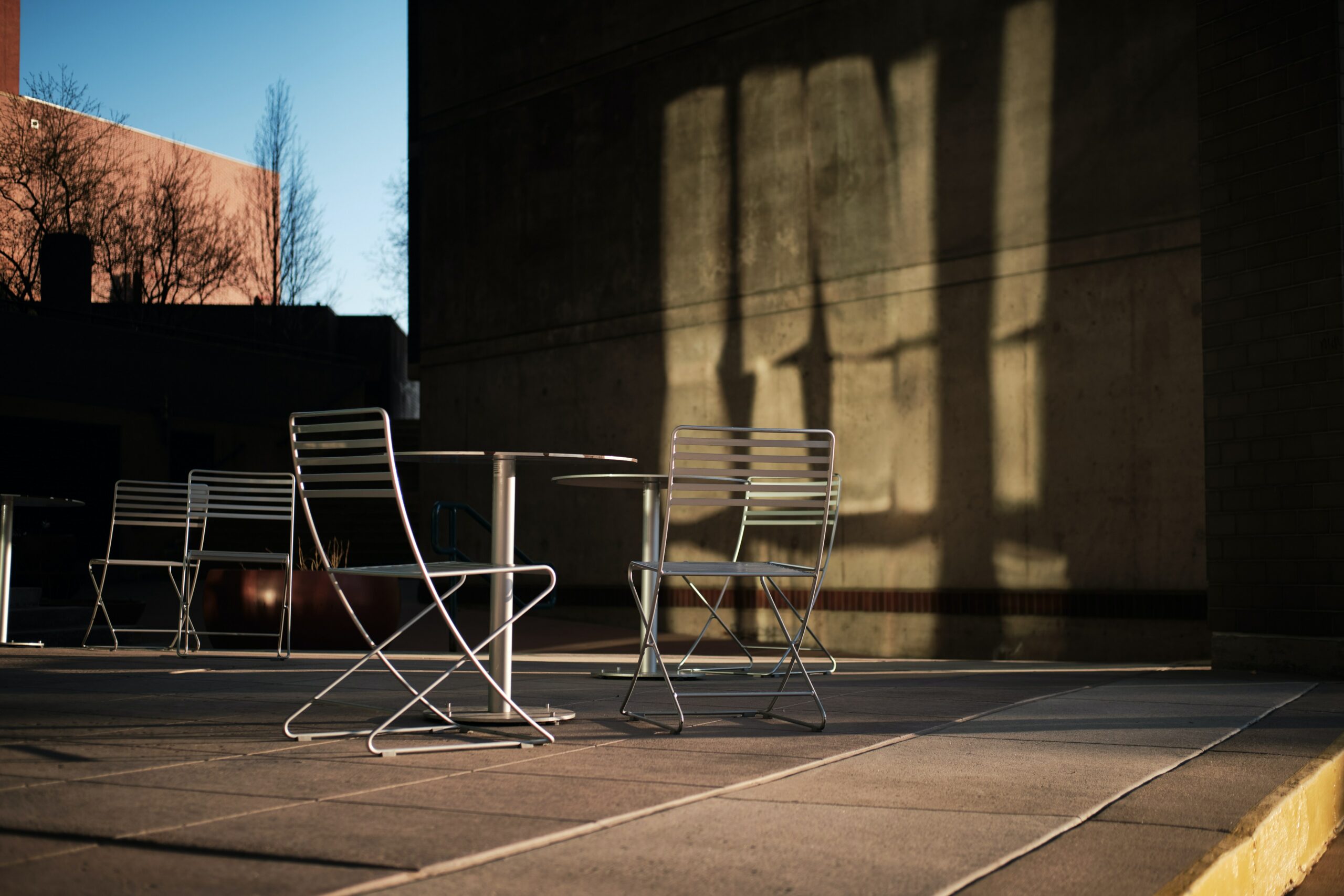 Steps of Importing Metal Table to Indonesia
Basically, there are several steps when it comes to importing metal tables into Indonesia. The description is as follows:
Find out the metal table import and export regulations of your country in advance. Prepare the necessary documents from your country.
Make sure you have the required import license before importing.
Once you fill all the documents, make sure that you have already agreed with the Indonesian party on the price of the imported metal table. Besides the price, also consider the product insurance in case something happens during the transportation
Besides the price of the furniture products, you also need to consider other costs. Such as shipping charges, customs clearance, and taxes.
Then select the shipping freight that you want to use. You can choose shipping by air or by sea. When shipping by sea, furniture manufacturers usually offer containers with a capacity of 20 HC (high cube) or 40 HC. When shipping by air, the process is faster but involves higher costs.
Shipments usually start or end at the 3 major ports in Indonesia. There are port of Tanjung Priok in Jakarta, Tanjung Emas in Semarang and Tanjung Perak in Surabaya.
Preparation of Importing Metal Table in Indonesia
After finding out what you need to do when importing goods to Indonesia, then it is good for you to figuring out what you need to prepare prior of it.
What do you need to notice before import metal table into Indonesia?
1. Check your country regulations
Initially, make sure to check the Metal Table trade regulations in your country so that there are no mistakes when importing it into Indonesia.
To be able to import products to Indonesia, you first need to find out the HS code of the products.  In order to find it, you can use the HS code search feature on our website.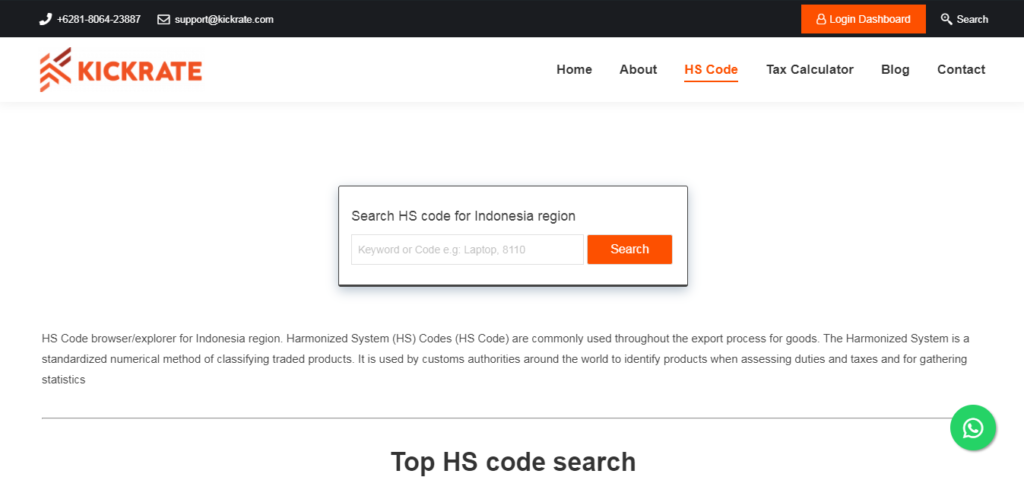 3. Calculate how much Tax you need to pay
In order to know how much tax you have to pay, you can also see it on our website. After go on the link above, then you can click on Detail button of Cafe Table HS Code.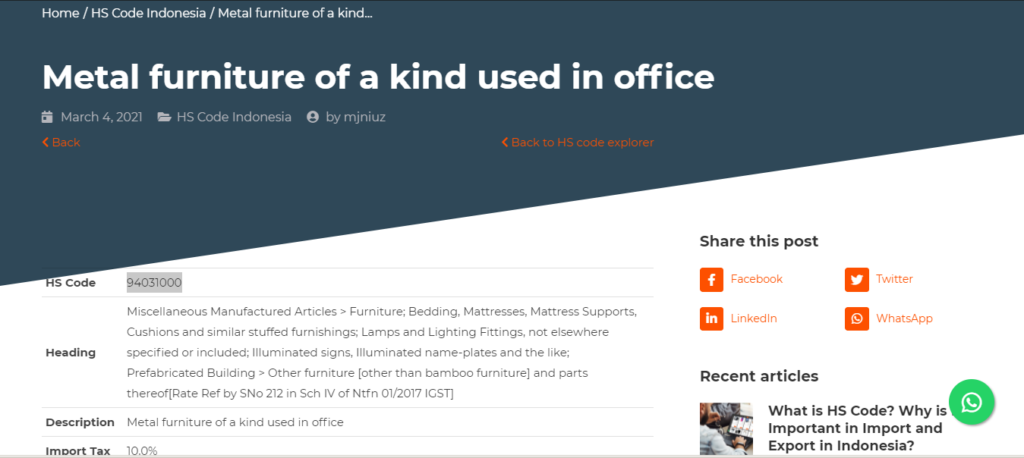 Scroll it Down, then you can see the detail description of the Tax you need to pay to import Metal Table to Indonesia.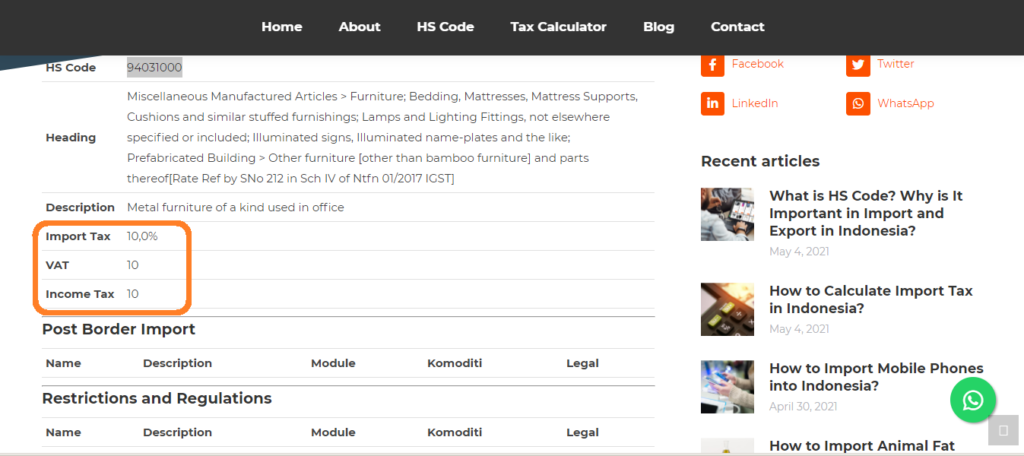 On the picture above, the detail of import tax for metal table you need to pay is 10%. Same for the VAT and Income Tax.
4. Determine the shipping method
Besides the points above, make sure to find trustworthy shipping agent to import metal table to Indonesia. You can choose shipment whether by air or sea. Do not forget to also prepare the shipment document needed such as Bill of Lading.
5. Decide the payment method
After that, decide which payment method you want to use with your client in Indonesia, Shipping, etc. Usually, Importers most likely will choose using Letter of Credit payment method.
6. Use Importer of Record services
If you are metal table producer/supplier who does not yet have a company in Indonesia, processing all permits will take months. You will have to start from finding buildings for the company, completing the company permits, then the import permit documents from the relevant authorities, customs clearance to the delivery of the goods.
So, Using an importer of record service such as Kickrate is suitable for those of you who do not want to bother with the matters above. It could also be for those of you who do not have a company and want to import metal table with the help of professional hands in Indonesia.