Geographically, Indonesia is a country with extensive sea areas and therefore has a great abundance of fish. Some kinds of marine fish are also popular among people in the world, such as tuna. Then, how to export sea fish from Indonesia?
Sea Fish Market in Indonesia
Indonesia is known as 10 quality fish producing country in the world. In one arrest, the fish produced can reach tens to hundreds of tons with good quality. In fact, Indonesia has the largest source of tuna in the world. It is on the island of Sulawesi and Maluku.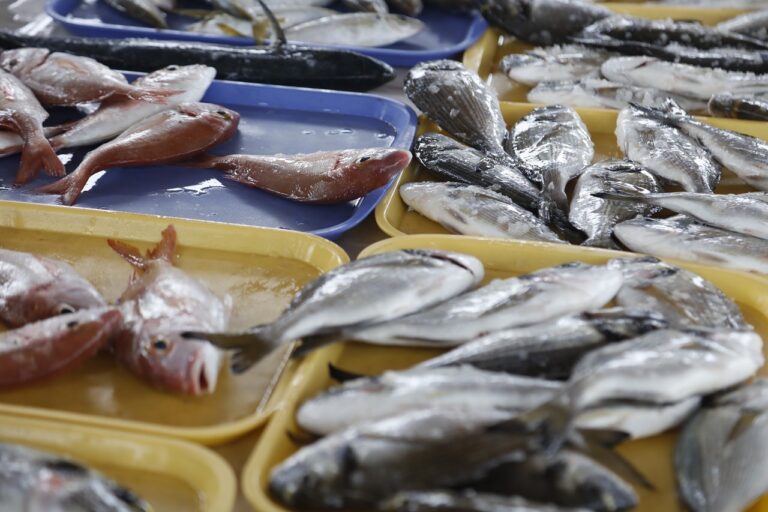 Common Sea Fish in Indonesia
No doubt, there are a thousand kinds of sea fishes in Indonesia. But there are several kinds of common fishes that have fans in Indonesia, such as :
Red snapper is a species of snapper from the west of the Atlantic Ocean including the Gulf of Mexico. Then it spread to the waters of the world, including Indonesia.
Next one is Ancove. It can be found in dry, wet, and marinated states. Although usually small, anchovy has many benefits. Many Indonesians like anchovies.
3. White Seabass / Barramundi
The White Seabass is a species of fish that moves in the family Latidae from the order Perciformes. This species of fish is widely distributed in the area of Western Pacific from Southeast Asia to Papua New Guinea and North Australia.
This is often found in supermarkets in canned form, and are also from the same family with flatulence. Mackerel has a slender body with a cylinder-like shape and a silvery color like tuna, although much smaller.
Cakalang is often called "white cob". The main difference is the formation of a thicker body than the cob. The color is purplish blue to dark. Cakalang is a favorite food of Sulawesi and Maluku.
Indonesia is one of the largest tuna producers in the world. Tuna is known to have a high commercial value because it is large. Tuna meat is usually pink to red in color.
Mackerel Tuna is from the genus of crab fish (pelagic fish), which live in hordes. The color are rather dark and slender, the length of the tuna is about 60 cm. The rear part of the metallic dark blue butt with the lines pattern. Usually, it is consumed by Javanese and Sumatra society.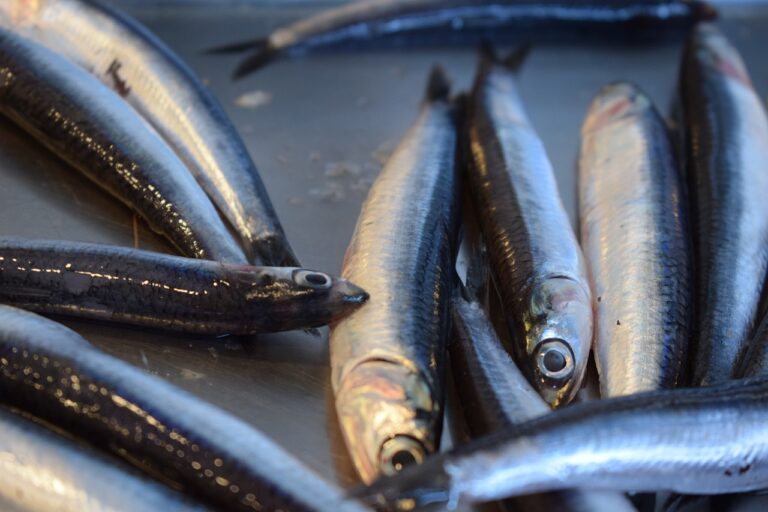 What You Need To Prepare in Exporting Sea Fish
There are several notices you need to know before exporting sea fish from Indonesia, such as :
First, make sure to own the business permit in Indonesia. For fisheries, you need to register your business to fisheries and marines ministry. And registering that will take some requirements to be filled.
Second one and important is checking the HS Code of the fish you want to export. You can check it on our HS Code Indonesia explorer on our website.
After checking the HS Code, do not forget to see the taxes detail. After finding the HS Code of your products, you can click it to see the further detail. For example, i will use the HS Code of sardines below.
In the picture above, you have to pay 15% of import duty, 10% of VAT, and 7,5% of income tax for exporting canned sardines from Indonesia. To calculate it, you can click on our Indonesia import tax calculator.
Besides the taxes, pay attention on the Lartas also. For example from the same page above, you can check it on the post border and restriction and prohibition column.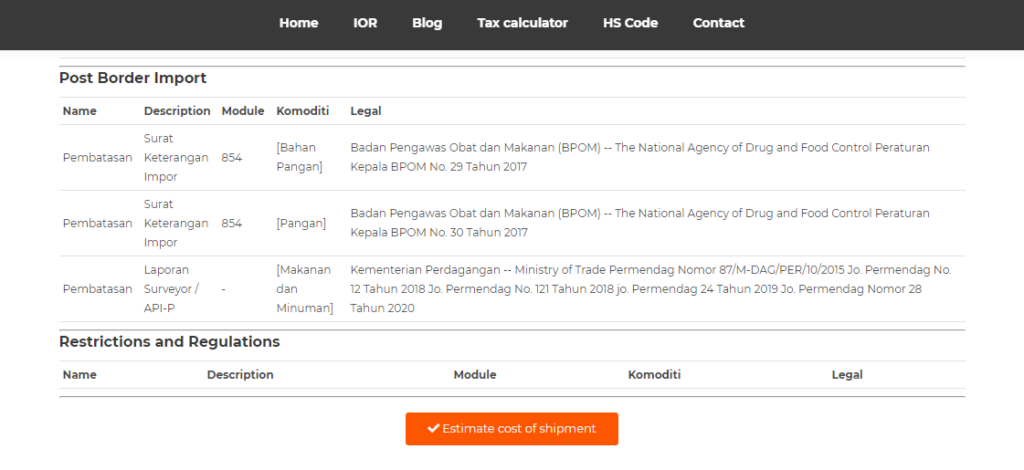 Based on the picture above, there are three pembatasan (restrictions). In order to export canned sardines, you need to obtain permits from Indonesian Food and Drug Association (BPOM) and ministry of trade. 
Aside from those documents above, there are several additional documents to be included for exporting fresh fish. Such as phytosanitary certificate to ensure the fishes are free from malicious microorganism.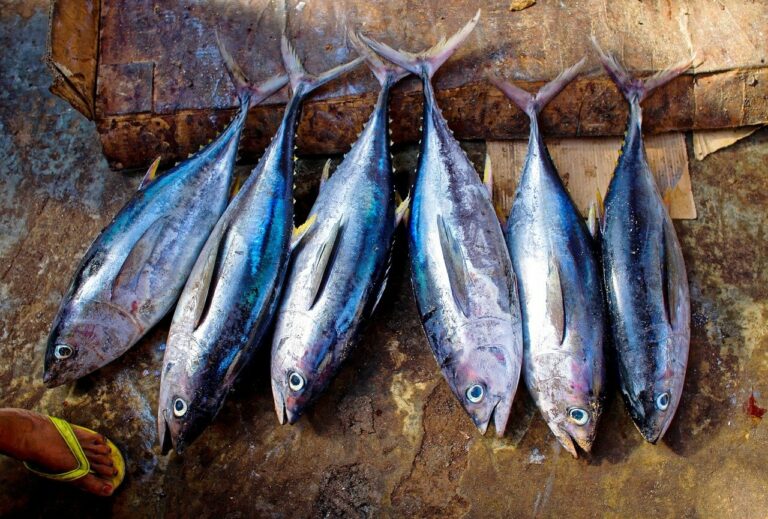 How to Import Sea Fish From Indonesia
There are several ways on buying sea fish from manufacturer, distributor, or supplier in Indonesia, such as :
First way is, you can export them directly by your own. Therefore, you have to prepare all the export requirements. Such as having your own company, prepare the permits, taxes, until customs clearance. It would take months to finish all of those. 
2. Use an Importer of Record in Indonesia
If you do not want to bother with such adversities mentioned, then you can trust an Importer of Record (IoR) in Indonesia service such as Kickrate. By having Kickrate, you do not have to worry about the points above. We will handle it professionally in a legal and inexpensive way.
3. Contact a Broker Service