Coconut products are very versatile. Not only the oil and fruit, but also the coconut shell has benefits. For example, coco peat. In this article, we will talk about how to find and buy coco peat from suppliers in Indonesia.
Coco peat is a by-product of the coconut. In its production, it is usually extracted from shredded coconut fibers. Generally, the color is light brown.
Nowadays, coco peat is suitable as a planting substrate for the hydroponic plant. It is because it can absorb large amounts of water like a sponge.
Therefore, many are looking for coco peat as a substitute for soil. Of all the countries, Indonesia is one of the biggest producers of coco peat.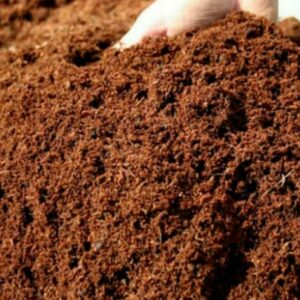 Finding Coco Peat Supplier in Indonesia
With the growing number of coco peat buyers outside Indonesia, suppliers are also trying to increase their production. Below are some tips on how to find a trustworthy cocopeat supplier in Indonesia.
The first way is to search through search engines. The widely used search engine in Indonesia is Google.
You can search for the keyword 'coco peat Indonesia suppliers' to find suppliers in Indonesia. However, do they trustworthy?
2. Look on The Marketplace
The second option is through the marketplace in Indonesia. Most people in Indonesia use Shopee and Tokopedia as their trading medium.
Of course, this is an advantage for you. Because there are many suppliers for manufacturers. It will be even more profitable if you understand Indonesian.
Third, you can join business forums in Indonesia, both online and offline. From there, you can directly contact businesspeople in Indonesia. If you are lucky, you can even meet trustworthy suppliers.
4. Contact The Manufacturer Directly
The fourth and also the most effective way is to meet up with the manufacturer directly. They may be able to give you a good deal in price.
5. Use a Broker Service in Indonesia
Besides that, this one method is also very effective. What you need to keep in mind: English is not the primary language in Indonesia. That means, Many Indonesian is not fluent in English.
Also, the provider you are looking for direction is not necessarily reliable. Especially if you have never done business with them before.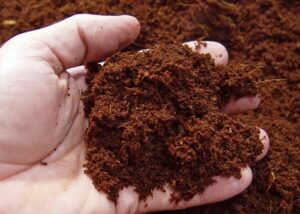 How to Buy Coco Peat from an Indonesian Supplier?
To buy coco peat from Indonesia, you need to check the Indonesian export regulations first. 
Since coco peat is a plant-based product, you also need to check if your country's regulations require additional documents. For example, a phytosanitary certificate.
So what if you can not take care of all that? Then you can contract the suppliers using kickrate's broker services. We give you an overview in the following picture below.