With all its benefits, ginger is one of the spices consumed by many people around the world. Hence, many suppliers in Indonesia export their products abroad. Then, how to buy fresh ginger from Indonesia?
Fresh Ginger Market in Indonesia
Ginger is a medicinal herb spice that has many health benefits. Usually, people process fresh ginger into beverages, cooking spices, and traditional medicine.
One of the most abundance with fresh ginger is Indonesia. Many Indonesians commonly believe that ginger can treat colds.
Not surprisingly, the benefits of Indonesian ginger are also in high demand by people outside Indonesia. They usually export ginger in the form of fresh ginger or processed ginger.
According to Food and Agriculture Organization (FAO) data, Indonesia is the fifth largest producing country of fresh ginger. This places Indonesia behind India, Nigeria, China, and Nepal. Ginger production in 2019 also reached 174,280 tons.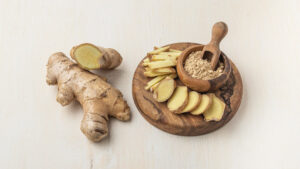 Types of Ginger in Indonesia
Generally, there are 3 types of ginger in Indonesia, which are differentiated by shape, size, and color. Namely:
White ginger or people in Indonesia also call it elephant ginger or rhino ginger. The name comes from the large size of its rhizome.
Then you have Java, or emprit ginger. Although it has the same color as the first type of ginger, it differs in size. Java ginger has a smaller size than white ginger. Usually, this ginger is used for medicine.
The third type is one of the most popular types of ginger. Usually, It is consumed as a drink as well as extracted as an essential oil for treatment. It is called red ginger because the rhizome of this type of ginger is red.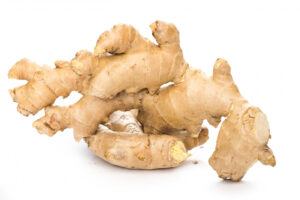 Ginger suppliers in Indonesia
As the fifth-largest ginger exporting country, Indonesia has many suppliers of ginger. The largest ginger-growing areas in Indonesia are located in East Java, West Java, and Central Java.
When choosing a fresh ginger supplier in Indonesia, of course, each of the importers usually has its own criteria. Starting from checking the price to the quality.
Of course, this is good if you already have acquaintances with ginger suppliers you trust. But what if you do not have one yet?
Wecan  help you buy ginger from the best suppliers for the export and delivery process in Indonesia.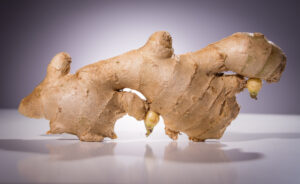 How to Buy Ginger from Indonesia
If you already have a ginger supplier in Indonesia, then you need to prepare all export regulations in Indonesia. In addition, you also need to know the import regulations of ginger in your country.
Since ginger is a plant, you usually need additional documents to buy fresh ginger. Documents such as a phytosanitary certificate are needed to ensure that the ginger you buy is free from harmful microorganisms.
However, if you do not have a supplier of fresh ginger in Indonesia, you can use the services of a Kickrate broker. The process flow for buying fresh ginger from Indonesia through Kickrate service is as pictured below.