As the largest palm oil-producing country in the world, its processed products are also abundant. One of the products is glycerine. Although there are many manufacturers that produce glycerin in Indonesia, it is difficult to find the right manufacturer. Then, how to find a crude glycerin manufacturer in Indonesia?
Kinds of Glycerine in Indonesia
The glycerin used to be a derivative product of palm oil. Usually, it is a raw material for a product. Such as cosmetics, medicine, toothpaste, alkyd resin, etc. There are three types of glycerin usually produced in Indonesia. Namely, crude glycerin, technical glycerin, and USP glycerin.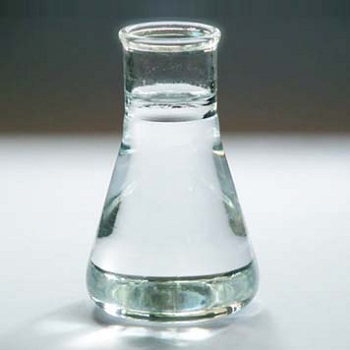 Buy Glycerine in Indonesia
Due to the abundance of natural palm oil, it is not surprising that there are so many suppliers and manufacturers of glycerin in Indonesia. However, that doesn't mean you can just contact them randomly. For one thing, you may encounter obstacles such as language barriers until the suppliers or manufacturers may quote high prices.
How to Find Glycerine Manufacturers in Indonesia?
So, how do you find glycerin suppliers and manufacturers in Indonesia?.
As described above, it is difficult to deal directly with glycerin suppliers and manufacturers in Indonesia. Then, how do you find a glycerin supplier and manufacturer in Indonesia that is right for you?
1. Find Them Through a Search Engine
First, you can use search engines like Google search. From there, you can find a list of glycerin manufacturers in Indonesia. However, that is the only information you can get.
2. Go Directly to The Glycerin Manufacturer in Indonesia
Once you find them, you can call immediately. But as mentioned earlier, the chances of you being ignored or having to wait for a long time are very high. This, of course, is very inefficient.
3. Fill Business Community in Indonesia.
In addition to the above methods, you can join the business community in Indonesia. From there, the potential for you to find close connections with suppliers and manufacturers of glycerin is very high. However, not all business people in Indonesia are fluent in English. This can be an obstacle if you are not fluent in Indonesian.
4. Use The Broker Services
Finally, using the services of a broker can be the most effective way if you don't want to go through the trouble of following the above method. In Indonesia, Kickrate offers broker services that can help you find reliable suppliers and manufacturers in Indonesia.
Not only can we help you find them, but we can also help you buy glycerin from Indonesia. You don't have to worry about managing documents, purchasing from suppliers/manufacturers, and protecting your privacy. We will do everything in a professional, legal, and cost-effective way. Also, sign up to our platform to get features on the tax calculators and import simulators in Indonesia.