There are many uses for crude palm oil. Starting from pharmaceutical, cosmetic, food and other industries. As one of the largest producers of crude palm oil in the world, Indonesia is very aggressive in exporting its products. If you want to buy crude palm oil (CPO) from Indonesia, we will discuss it below.
What is Crude Palm Oil (CPO)?
Crude Palm Oil (CPO) is a vegetable oil extracted from oil palm fruit plants (Elaeis guineensis Jacq, Arecaceae). CPO is a strategic commodity for Indonesia, especially for export.
There are three types of palm oil processed products that are widely used, including:
1. CPO for Human Consumption.
The first product is CPO for Human Consumption. In this product, the pressed palm oil is purified again until all the oil is stable. They purify it of all residues, water content and fat content for specific products.
These usually have to pass the DOBI test to be suitable for human consumption. Examples of products that fall into this category are CP10, CP8, CP6, etc.
2. CPO For human Technical.
In addition to human consumption, other CPO products are CPO products for human technical purposes. The intention is as a raw material for daily human consumption. Such as glycerine, soap noodles, etc.
The third product is the kettle feed. we can call it the palm kernel expeller. The residue of the pressed palm kernel gives a residue that reuses as animal feed. Such as for horses.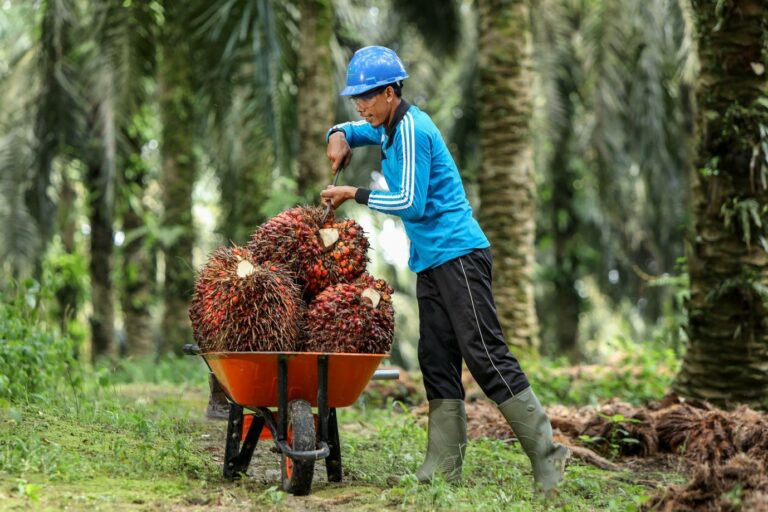 Needless to say, the natural products of palm oil are very abundant in Indonesia. Due to the abundance of palm oil products, it is not surprising that the number of palm oil exports in Indonesia is very high. In fact, palm oil is the number one export commodity in 2020, based on data from BPS (Indonesian Central Bureau of Statistics).
How to Buy CPO from Indonesia?
Even though palm oil yields are abundant, it is not easy to find suppliers of crude palm oil on your own. Therefore, the help of a broker can help you find the right supplier.
So how do you buy palm oil through a broker?
1. Find a Trustworthy Broker in Indonesia
The most important thing when buying palm oil through a broker is to choose a trustworthy broker. In Indonesia, Kickrate can help you with this. Starting from finding the best supplier to the arrival of the goods at your place.
2. Prepare a Letter of Intent (LOI)
If you want to use the services of a Kickrate broker, then you can send a Letter of Intent (LOI) along with your company profile. A letter of intent usually lists the items you want to buy, the quantity of goods, the specifications of the goods, and the method of payment.
3. Discuss The Initial Fee
After you send your letter of intent and company profile, you and our party can discuss the required initial fee.
Once you have agreed with the initial fee, you can negotiate all your needs with us. We will help you professionally and according to your needs.
If everyone agrees, then a cooperation agreement can be made immediately. We will make sure all activities are done legally and we will protect your privacy.
6. Broker Finds a Supplier for Crude Palm Oil
Kickrate will find you a reliable supplier for crude palm oil in Indonesia immediately. No need to worry, we will take care of all the market research, sales documents to purchasing. Contact us for more information.